About TOPP CARE
Our Vision
To inspire our colleagues, customers and the society to be happier and harmonious through our products, services and philosophy.
Our Mission
To deliver effective scalp care and hair beautifying services to all, while using high-quality natural botanical ingredients to enhance client's image.
Good hair health is crucial to looking and feeling good and hair issues such as hair loss, thinning and greying hair can often take a toll on your confidence and emotional wellbeing. At Topp Care, we aim to recommend and provide you with the best treatment options possible for your individual hair concerns so that you can look and feel your best. People of different age groups tend to face different hair issues and Topp Care provides a solution for everyone: a variety of customised masques to target individual hair concerns.
Our Credentials
Certified Hair Loss Specialists
Topp Care is proud to have US Trichology Institute(USTI)-American Medical Certification Association(AMCA) certified Hair Loss Specialists under our ranks.
The US Trichology Institute's full Trichology program is an exceptional advancement in trichology training, empowering hair care professionals with the most advanced knowledge and education related to hair loss and scalp disorders. Our USTI-AMCA certified specialist are better equipped with better knowledge about hair loss, the latest hair loss treatments, and a great overall understanding of Trichology. A doctor who specialises in diseases of the hair or scalp is known as a trichologist. If your hair is not in the best condition, do seek our help and our USTI-AMCA certified specialists will best advise you.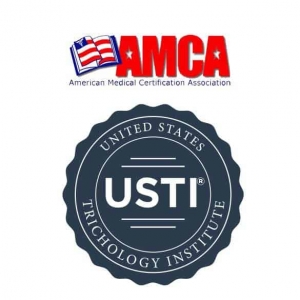 Best Customer Service Award
Topp Care is a recipient of the Singapore Heartland Enterprise Star Award and has also been featured in LianHe WanBao. The Topp Care team has always provided excellent and affordable services to its customers and this has allowed them to maintain strong and positive customer relationships over the years. With treatments that are focused on the use of natural ingredients rather than harsh chemicals, Topp Care takes special care to ensure that customers have a safe and pleasant experience on their journey to achieving their hair goals.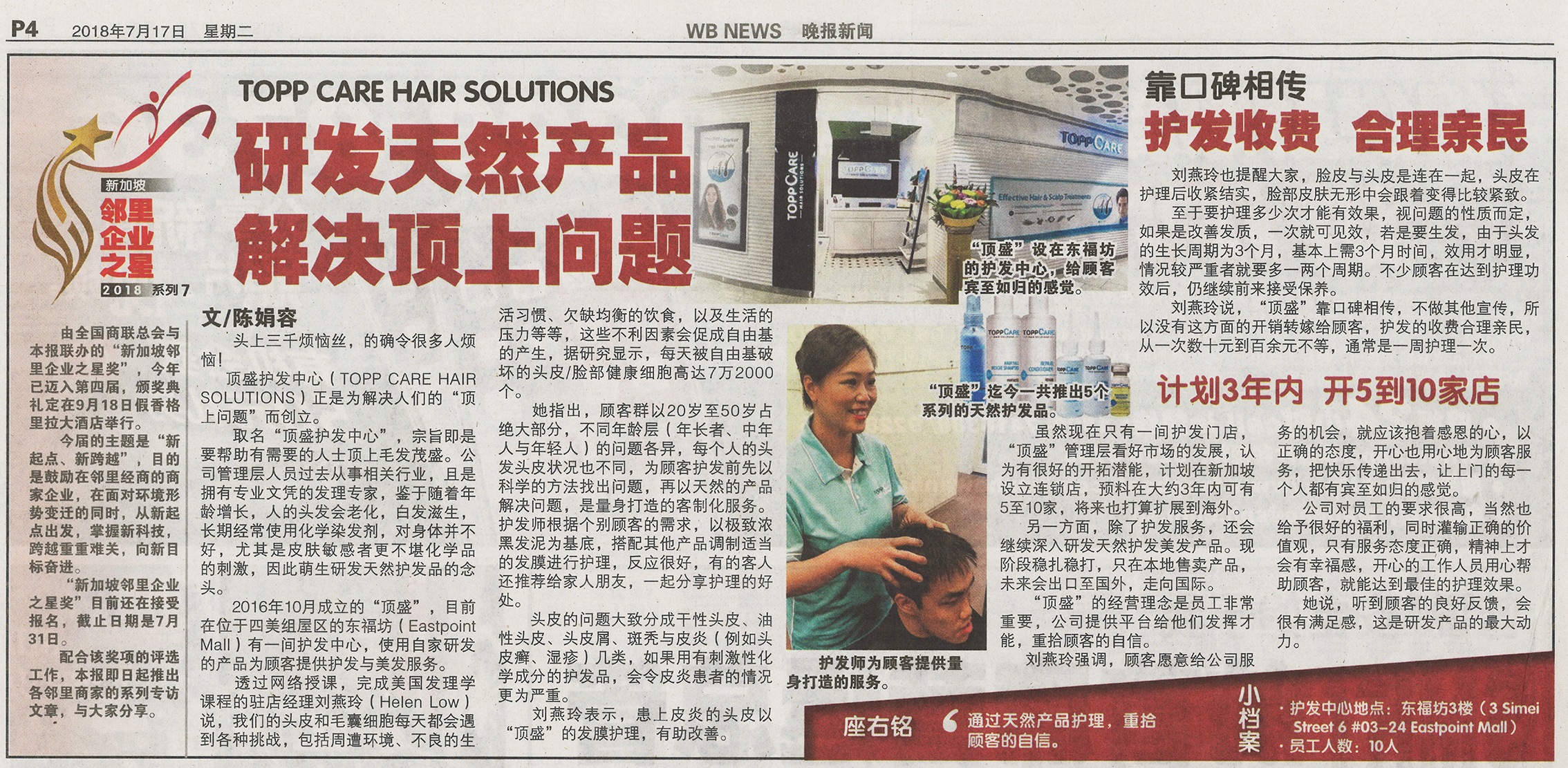 Best Signature Hair Treatment Award
Awarded the Best Signature Hair Treatment by Beauty Insider' Choice Award 2019, Beauty Insider is Singapore's largest Beauty Review, Rewards and Beauty Magazine site. Topp Care bested multiple signature hair treatments by various hair salons/treatments centre to be voted by Beauty Insider'.